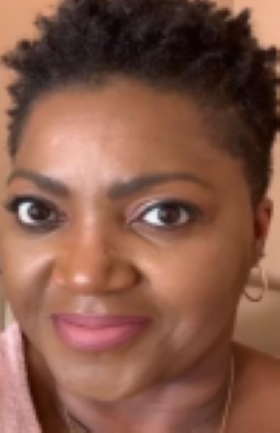 Dr. Harriette Bailey is an Associate Professor, B-K Coordinator, Principal Investigator, and Co Principal Investigator at the University of North Carolina-Greensboro. Dr. Bailey has extensive experiences in higher education, early intervention, early care and education, and child and family outcomes. She is passionate about preparing students to deliver effective and equitable services for diverse children and families. Dr. Bailey's research interests include: appropriate services for infants and toddlers, cultural competency, family engagement, and designing effective policies and supports for young children and families. She is a member of North Carolina's State Interagency Coordinating Council, a Governor appointed position.
She is Co-owner and Educational Consultant with Bailey, Pullis & Riggins LLC. In this role, she provides educational consultation tailored to the needs of the consumer: such as Professional Development, Diversity, Equity and Inclusion planning and facilitation, Early Childhood Anti-Bias Implementation, Cultural Awareness, Competence and Humility. Dr. Bailey also serves as the co-chair for the Institute's Higher Education Workgroup.
Board Service Term Ends: 12/31/23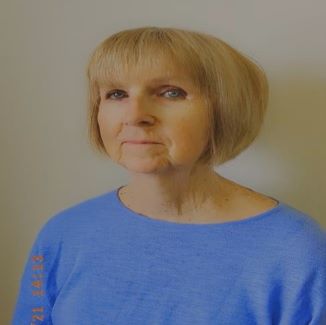 Dr. Vickie M. Brinkley serves as the Board Secretary and Co-Chair the Higher Education Work Group with Dr. Harriette Bailey.
Although she started her career as a Center Director and Teacher in child care/preschool classrooms, most of her professional work experience has been in the area of higher education. For several years, she was the Director/Associate Professor, Family Life Center, at Georgia Southern University. At the time of her retirement several years ago, she was the Early Childhood Education Program Coordinator/Professor at Rockingham Community College.
Her commitment to working on behalf of children and families has followed her into retirement life in her local community where she is a member of her local partnership's NC Pre-K committee, a member of the Head Start Policy Council, and a member of the Teacher Advisory Committee at Greensboro College.
Board Service Term Ends: 12/31/24
Secretary Term Ends: 12/31/23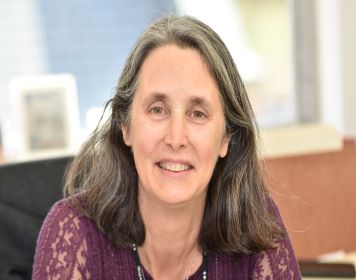 Anna Carter currently works through a federal TA contract to support states in the Southeast with their CCDF grants. Previously she worked in NC in positions at the Division of Child Development and Early Education as the Director and Deputy Director up until 2019. Anna also served as the President of Child Care Services Association from 2013 to 2017. Anna joined the Institute Board in 2020 and serves as a co-chair of the Workforce Compensation Committee.
Board Service Term Ends: 12/31/23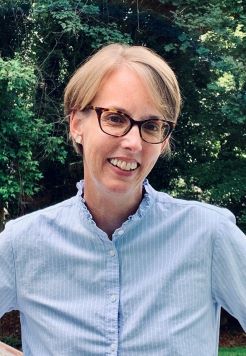 Cathy Collie-Robinson is an early childhood professional with over 25 years of experience. Her professional experiences include Preschool Teacher in a variety of settings across multiple states, Technical Assistance Provider with a Child Care Resource and Referral Agency, Head Start/Early Head Start Education Coordinator, Community College Instructor, and currently the Director of the Early Childhood Program at Durham Technical Community College. She received a Bachelor of Science Degree in Child Development and Family Life from Radford University and a Master of Education Degree with a concentration in Early Childhood Education from Towson University.
Board Service Term Ends: 12/31/23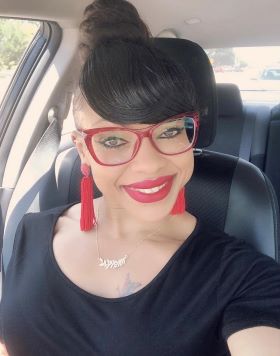 Krishonda Raquel Degraffenried is currently a Lead Pre-K Teacher working at The University Child Care Center located in Chapel Hill, North Carolina where she has worked for 14 years. She has had the desire to teach all her life from a little girl growing into an adult. Teaching young children has been one of her many aspirations and excitements of life. She loves to see children grow through education, play, exploration, and learning. She loves fitness, fashion, bowling, and fur babies (pets) and is a family-oriented person. She loves being around and sharing time with her family who all live in Chapel Hill where she was born lived most of her my life. From 2003 to 2007, she attended North Carolina Central University (NCCU) as a full-time student where she received her Bachelor of Science Degree in Family and Consumer Sciences with a concentration in Child Development and Family Relations. From 2015 to 2017, she continued her education and attended The University of North Carolina at Chapel Hill (UNC) as a full-time graduate student receiving her Master's Degree in Education with a concentration in Early Childhood Intervention and Family Support as well as my Birth through Kindergarten Teaching License. Her philosophy about working with children is that she believes that each child is a unique individual who needs a secure, caring and stimulating atmosphere in which to grow and mature emotionally, intellectually, physically, and socially. It is her desire as a professional educator to help young children meet their fullest potential in these areas by providing an environment that is safe, loving, and nurturing. When speaking about her role in the field, Krishonda shared that "It is a pleasure to work with all of my amazing children and families! I love my kids, I love my families, I LOVE MY CAREER! I am equally honored to be a member of the NC Institute for Child Development Professionals!"
Board Service Term Ends: 12/31/22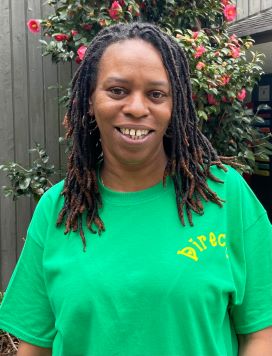 Margaret Shelton-Foushee has served 30 years in Early Childhood Education as an owner, director and lead teacher. She began as Family Child Care Home provider and currently owns and operates a small child care center, Blossoms Child Care. Margaret has consistently advocated for quality early childhood education and teachers by serving on various ECE boards. She served as President of family child care association for twelve years. She was one of first recipients of a TEACH scholarship and currently holds an EDU Masters Degree.
Board Service Term Ends: 12/31/21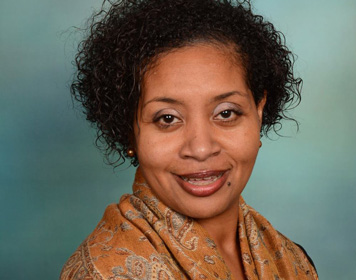 Consuellis Hawkins-Crudup has served on the NC Institute of Child Development Professionals Board for two years where she participates on the ECE Workforce Education committee.
Professionally, she has over 25 years of experience with young children and families. She currently works for East Coast Migrant Head Start Project as the School Readiness Manager. She specifically provides training and technical assistance to Head Start staff for collecting and analyzing school readiness data to support child outcomes. She has a strong interest in working with teachers because they are pivotal to children's school readiness success.
She's a native of Franklin County, North Carolina and enjoys spending family time with her husband and two sons.
Board Service Term Ends: 12/31/23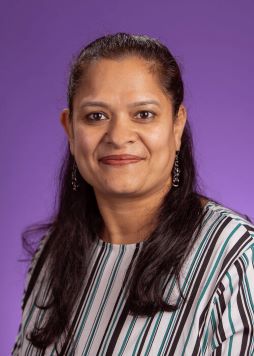 Dr. Archana (Anu) V. Hegde is Professor in the department of Human Development and Family Science at East Carolina University. Dr. Hegde primarily works with pre-service and in-service teachers' in the Birth through Kindergarten Program. Her formative background is in Human Development and Family Studies, with a specialization in Early Childhood Care and Education. Over the years, Dr. Hegde has worked on several interdisciplinary projects with faculty in the department of Nutrition, Engineering and Social-Work. She is known for her work in teacher education and teacher professional training. Her research has been funded at both state and federal levels. She is currently funded by NIH, HRSA and the N.C. Division of Child Development and Early Education, all related to teacher training and student development.
Board Service Term Ends: 12/31/24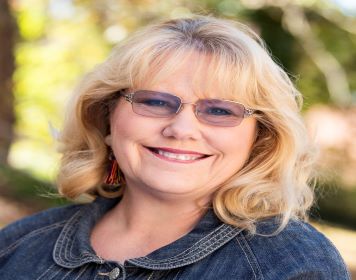 Norma W. Honeycutt is an expert, international award-winning Early Childhood trainer and consultant. She is the Executive Director of Partners In Learning Child Development and Family Resource Center and a state-wide advocate in Early Care, Education, and Intervention.
She is certified to provide Triple-P, Special Instruction for Infants and Toddlers, and holds a Bachelors of Arts Degree in Child and Family Development from the University of North Carolina in Charlotte and a Master's Degree in Birth through Kindergarten. For more than four decades Norma has used her skills to support children and their families. She is a highly regarded and popular trainer and speaker. She is passionate about quality in Early Childhood, making sure that children receive the best possible care and education to help them reach their full potential. She has worked within the education, health and social services sectors, performing a wide range of roles such as teacher, director, education consultant, and child care commissioner.
Norma is married and is the mother of five adult children and seven grandchildren, which is why she is able to speak from the heart to parents and all those who care for or educate children.
Board Service Term Ends: 12/31/24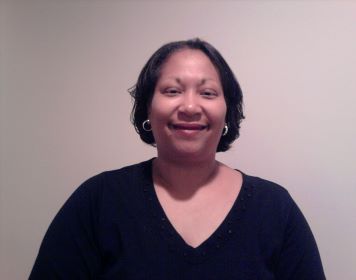 Katura Jackson (Treasurer) is a native of North Carolina. She is married and has three adult children. After graduating from Spelman College in Atlanta, Georgia with a degree in Political Science she found her way into the field of early care and education working at Child Care Resources in Charlotte. She didn't plan to stay in the field but enjoyed the opportunity to work and advocate on behalf of children and families. At Child Care Resources, she managed the parent services until 1999. In 2000, she accepted the position of Executive Director at Work Family Resource Center and made the move to Winston-Salem, where she currently oversees the daily operation and management of the agency.
Katura serves on several local and statewide boards working to improve the quality of child care in North Carolina. She serves as the Treasurer the North Carolina Institute for Child Development Professionals.
Board Service Term Ends: 12/31/24
Treasurer Term Ends: 12/31/24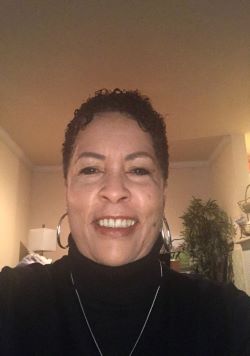 Edith Locke is the Vice President of the Professional Development Initiatives Division at Child Care Services Association. In her role she also serves as Director of North Carolina's T.E.A.C.H. Early Childhood® Scholarship Program and provides technical assistance and support to organizations nationwide who are administering the scholarship program. Edith serves on a variety of early childhood focused committees at the local, state and national levels.
Board Service Term Ends: 12/31/23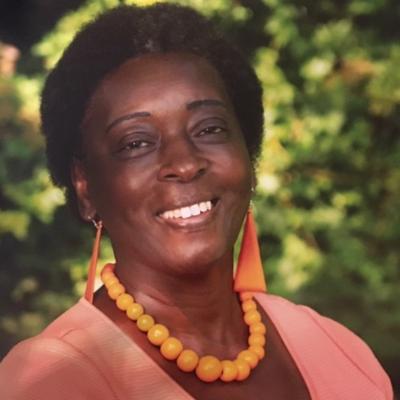 Anna Mercer-McLean (Assistant Treasurer) has been director of Community School for People under Six, a five-star licensed child care center, for almost 30 years with an amazing staff of early educators. She holds a Level 12 Early Educator Certification with a Masters in Business Education and Bachelors in Business Administration, both from NC Central University. She received coursework in Early Childhood Education from UNC Chapel Hill and Durham Technical Community College. She has worked in the Early Care and Education field for over 32 years. Anna has been a long-time advocate for accessible, affordable and quality early care and education and a well-compensated workforce. Also, her current role is Assistant Treasurer and Co-Chair of the Advancing the Education of the Workforce Workgroup with the NC Institute for Child Development Professionals; and she has served as a past board president. In addition, she has served on numerous other national, state and local boards and committees through the years, including NAEYC, NCaeyc and NCPC; and presented at numerous national, state and local conferences.
Anna is married to John, and they have three wonderful adult children –John IV, Christina and Faith; and four beautiful grandchildren–Lauren, Christian, Evin and Eli. They are a tennis family. God is first in her life, followed by family and joy of community service.
Board Service Term Ends: 12/31/22
Assistant Treasurer Term Ends: 12/31/21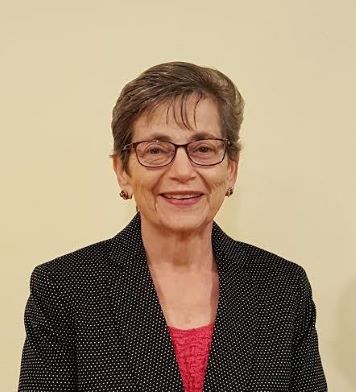 Sue Russell (President) has recently retired as Executive Director of the T.E.A.C.H. Early Childhood® National Center which helps states implement effective workforce strategies to create education, compensation, retention and career pathways for their early care and education workforce. Sue had over 50 years of experience in the early childhood profession, as the President/CEO of Child Care Services Association, a policy consultant with the NC Division of Child Development and Early Education, a child care coordinator with the Orange County Department of Social Services and as an early childhood educator at the Community School for People Under Six. Her work includes successful national workforce initiatives like T.E.A.C.H. Early Childhood® and Child Care WAGE$®. She has worked on the development and implementation of effective policies and systems to improve access to high quality early childhood programs for all children, and led research teams on numerous studies of the early childhood workforce, the early care and education system and access issues for children from families with low incomes and infants and toddlers. She continues to serve on numerous state and national boards and committees and has served terms as both President and Treasurer of the NAEYC Governing Board.
Board Service Term Ends: 12/31/24
President Term Ends: 12/31/22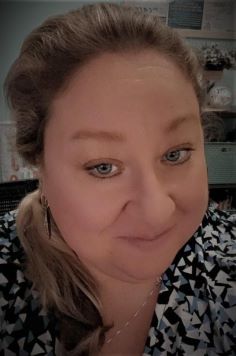 Bethany Schaefer serves as the Director of Early Childhood Education for the Iredell County Partnership for Young Children. She has been in the Early Education field since 1998 in various roles including teacher, director, curriculum coordinator, and researcher. She loves working with early childhood professionals to help best support the growth and development of young children. She believes that all children deserve a safe and nurturing environment where they can discover the world around them. She strives to provide children with authentic and purposeful experiences that will lay the foundation for lifelong learning. She encourages all early childhood professionals to think outside the box and look for innovative and creative ways to support young children. Childhood should be a magical time to imagine, create, explore, and relish simplicity.
Board Service Term Ends: 12/31/22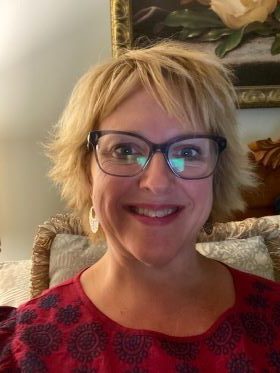 Erin Speer Smith (Coordinator) has been in the Early Childhood Education field for over 20 years serving in roles working directly with children and families as a floater, assistant teacher, lead teacher, child care center administrator and Child Life Specialist (in hospital settings). In addition, she has spent many years in roles supporting the ECE workforce including a Child Care Resource & Referral Provider/TA Specialist, and in the NC Community College System (NCCCS) as an Early Childhood Education faculty instructor in local community colleges, Director of Allied Health and Education Programs at Johnston Community College and at the NCCCS office as the state's Early Childhood and Public Services Program Coordinator. Erin graduated with her B.S. in Human Development-Child Care Teaching & Administration from Radford University and her M.A. in Human Development from Pacific Oaks College. Erin currently assists the Institute in coordinating various activities. She, her husband and three daughters live in Wake Forest, NC.
Board Service Term Ends: 12/31/22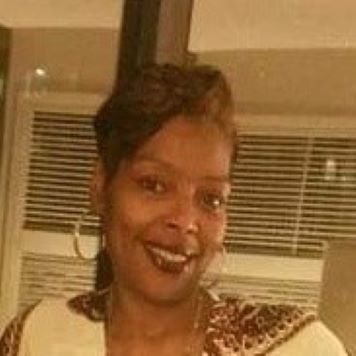 Victoria Vample (Vice President) serves as Program Director with Guilford Child Development Regional Child Care Resource and Referral where she uses her leadership skills to supervise the Early Childhood Specialist, Education Trainers, Scholarship Specialist and Parent Provider Specialist and overseeing the day-to-day program operations. She has worked in the field of early childhood education in various roles for over fifteen years. She also serves as Vice President on the Board of Directors for the North Carolina Institute for Child Development Professionals. She is the Vice President of the Guilford County Council of PTA's. She also serves on the Guilford Technical Community College Early Childhood Advisory Board.
Victoria holds a B.S. in Child Development and Family Studies and a Masters of Education with a focus on Leadership, Policy and Advocacy in Early Childhood.
Victoria is married to her wonderful husband Andre. Victoria also has one teenage daughter Kaitlyn.
Board Service Term Ends: 12/31/22
Vice President Term Ends: 12/31/22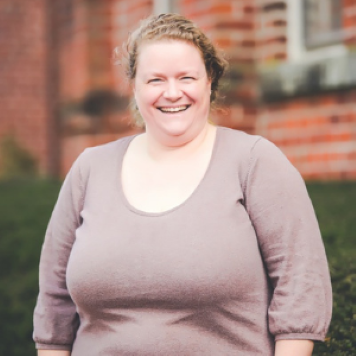 Jenny Vial (Assistant Secretary) is currently the Director of Child Care Resources at Buncombe Partnership for Children in Asheville, NC. In this role, Jenny's work includes supporting the professional development, coaching, and technical assistance work of Child Care Resources as well as the Early Childhood Teacher Workforce Development program.
Jenny also a Resiliency Educator with Resources for Resilience. She is passionate about early childhood professional development and has presented at the local, state, and national level on topics including classroom best practices, coaching, cultural competency, foster care, trauma-sensitive classrooms, and resiliency.
Jenny entered the early childhood field shortly after graduating from Warren Wilson College. She began her early education career as a Family Child Care Home provider and went on to serve as a bilingual early intervention CBRS provider, Early Head Start In-Home Educator, and as an ECE CCR&R technical assistance provider.
Jenny lives in Black Mountain, NC where she is raising 4 kids ranging in age from preschool to teen with her wife of 19 years. They are joined by 4 cats, a bearded dragon, and a small dog named Fred.
Board Service Term Ends: 12/31/24
Assistant Secretary Term Ends: 12/31/24