Developmental Delays: First Steps for Families of Children 0-36 Months Old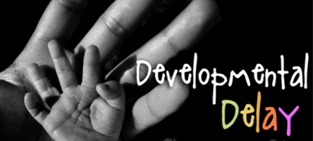 First Steps for Families of Children 0-36 Months Old
Are you concerned that your child may have a developmental delay?
What is a developmental delay?
Where do you start?
How do you find information, resources, and support?
Looking on the Internet can cause extra worry in parents who may have questions about their child's health and development. Knowing reliable places to look for help is important. This guide will help you get started in finding accurate information about local resources and supports.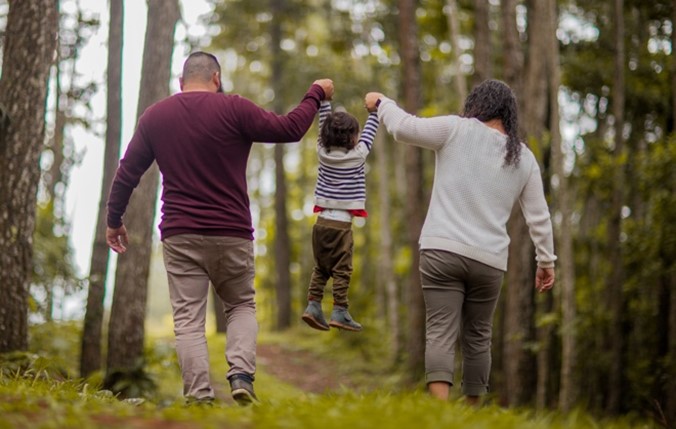 What is a developmental delay?
Developmental delays can be caused by birth conditions, illness, or injury that can lead to delays related to:
 thinking and learning
 moving, seeing, and hearing
 understanding and using sounds, gestures, and words
 responding to and developing relationships
 taking care of oneself doing things like feeding or dressing (NCDHHS, 2022)

Who do I talk to if I am concerned?
 Pediatrician-for referrals to services.
 CSDA-for services and support.
** You know your child best. You can refer your child to the CDSA even if you have been told to "wait and see."

What is the CDSA?
Children's Developmental Services Agency
The CDSA Infant-Toddler Program, also called Early Intervention, is the agency that can get families the help they need.
Some services that your child might need:
physical therapy, occupational therapy, speech-language therapy, developmental therapy, family support, assistive technology, service coordination, and other services. https://beearly.nc.gov/
Where do I find Resources?
The Center for Parent Information and Resources-provides an overview of Early Intervention.
https://www.parentcenterhub.org/ei-overview/
Zero to Three-also explains Early Intervention.
https://www.zerotothree.org/resources/2335-what-you-need-to-know-early-intervention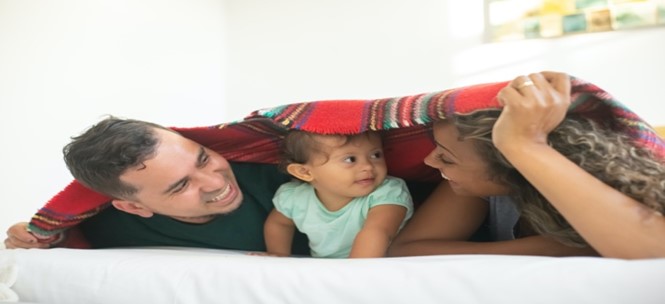 Autism
Center for Disease Control Signs and Symptoms of Autism
https://www.cdc.gov/ncbddd/autism/signs.html
First Signs-education on Autism.
http://www.firstsigns.org/
Autism Navigator-behaviors to look for.
https://autismnavigator.com/
Autism Society of North Carolina
https://www.autismsociety-nc.org
Vision or Hearing Impairments
NC Department of Public Instruction Early Learning Sensory Support Program-for children aged 0-5 years old.
https://www.dpi.nc.gov/districts-schools/classroom-resources/exceptional-children/resources-unique-needs/early-
learning-sensory-support-program
The Care Project
http://www.thecareproject.com/
Other Medical Needs
North Carolina Children with Special Health Care Needs-Help Line
https://publichealth.nc.gov/wch/families/helplines.htm
Care Management for At-Risk Children- (CMARC)
https://medicaid.ncdhhs.gov/transformation/care-management/care-management-risk-children-cmarc
Parent's Mental Health
National Alliance on Mental Illness 
https://naminc.org/
Suicide Hotline
https://suicidepreventionlifeline.org/
Where can I find support?
The Exceptional Children's Assistance Center-(ECAC) pairs families with a Parent Educator who also has a child with special needs. ECAC helps families with community resources, family engagement, parent rights, self-advocacy and more.
https://www.ecac-parentcenter.org/

Family Support Network™ of North Carolina-Provides parent-to-parent support, information and referrals, service system navigation support, and parent-to-parent matching for rare disorders.
https://fsnnc.org/

First in Families of North Carolina-Supports individuals and families by helping them meet goals, plan for the future, get goods and services, and find ways to give back to the community.
http://fifnc.org/

Early Childhood Technical Assistance Center-Videos and written practice guides show families how to support their children.
https://ectacenter.org/decrp/type-pgfamily.asp

Disability Rights of NC– A legal advocacy agency that provides free services involving discrimination, abuse, and other rights violations to people with disabilities.
https://disabilityrightsnc.org/
Download a brochure copy of the information found on this page below.